The roast bean packs used artistically illustrated coffee berries in full sprout which effortlessly lent itself to representing the content inside. Each shade represented the coffee's roast intensity and helped establish a persona for the range.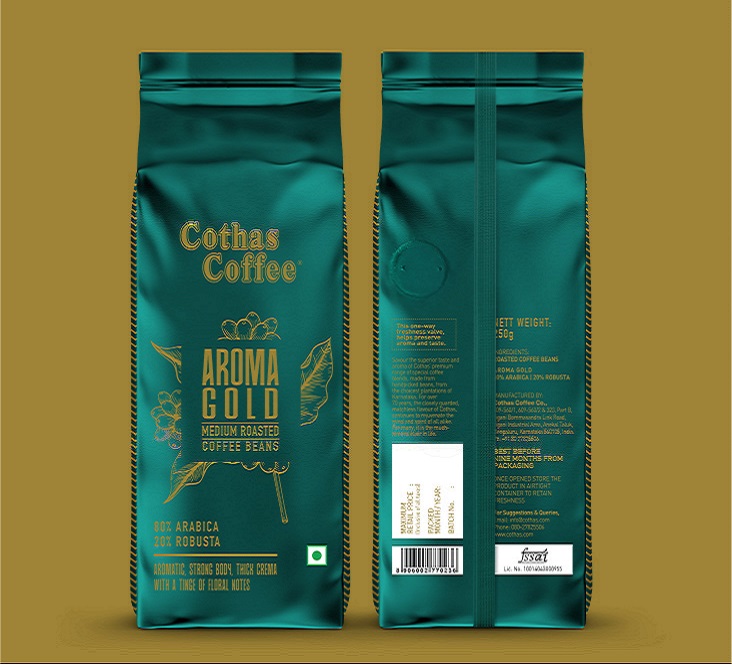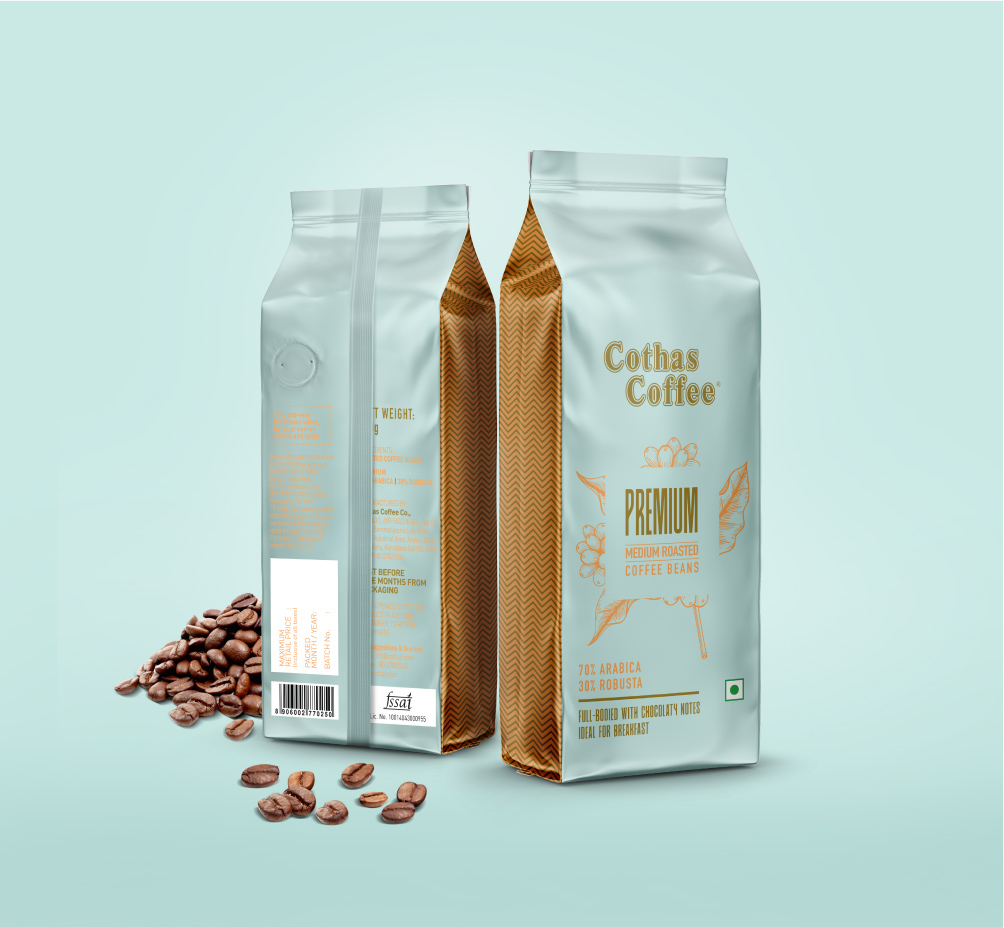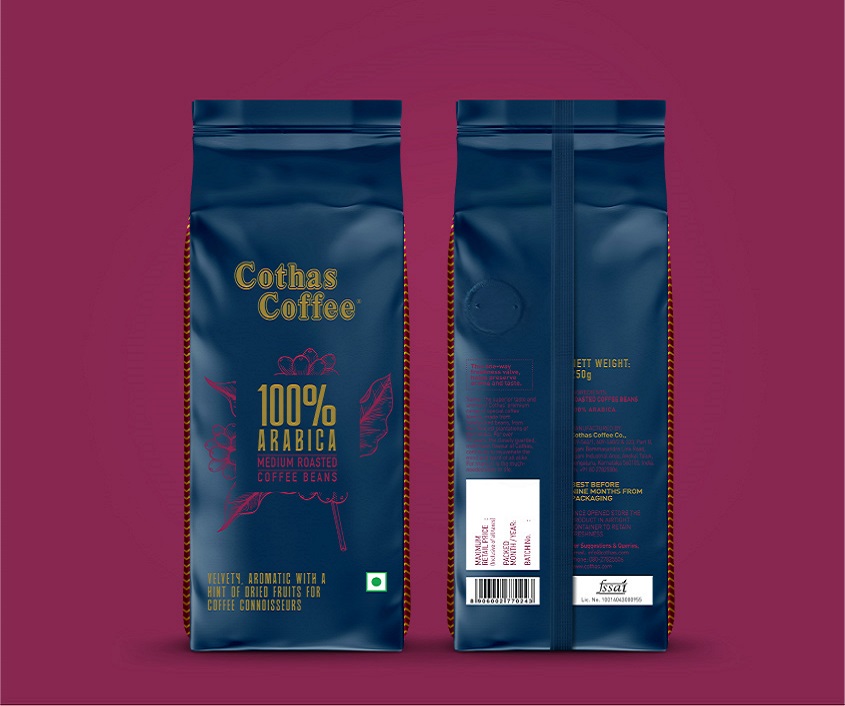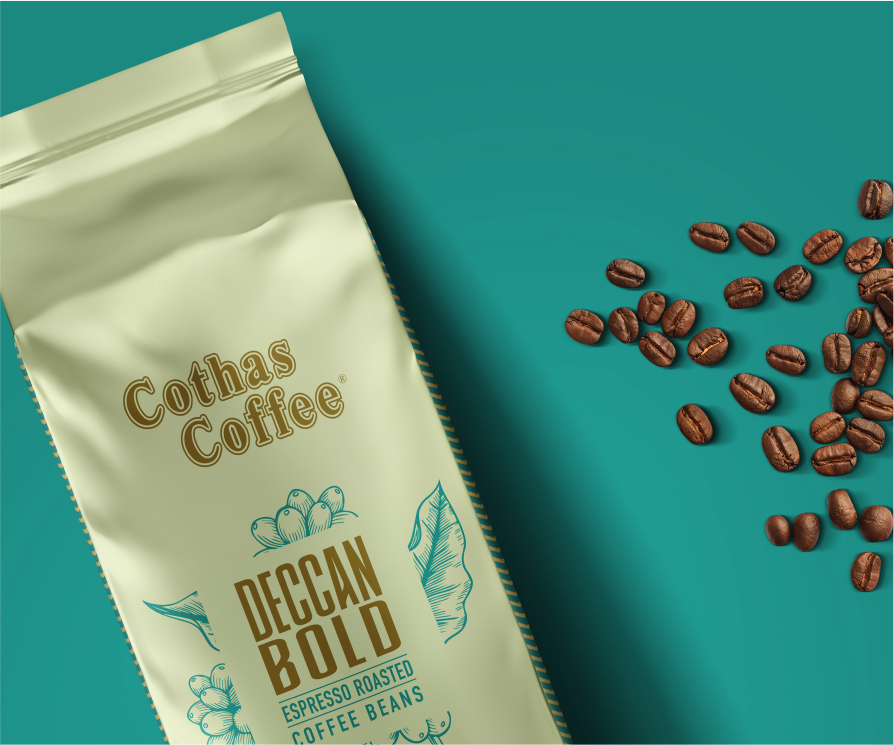 flagship
filter coffee
re-branding
The ground coffee powder packs were designed with hand-drawn contemporary motifs with a contrasting vibrant colour palette on simple brown paper bags.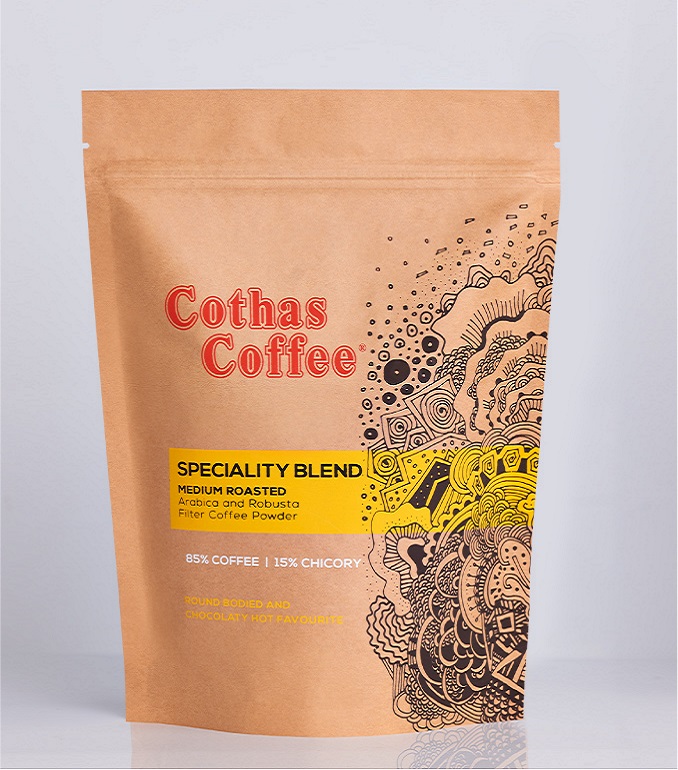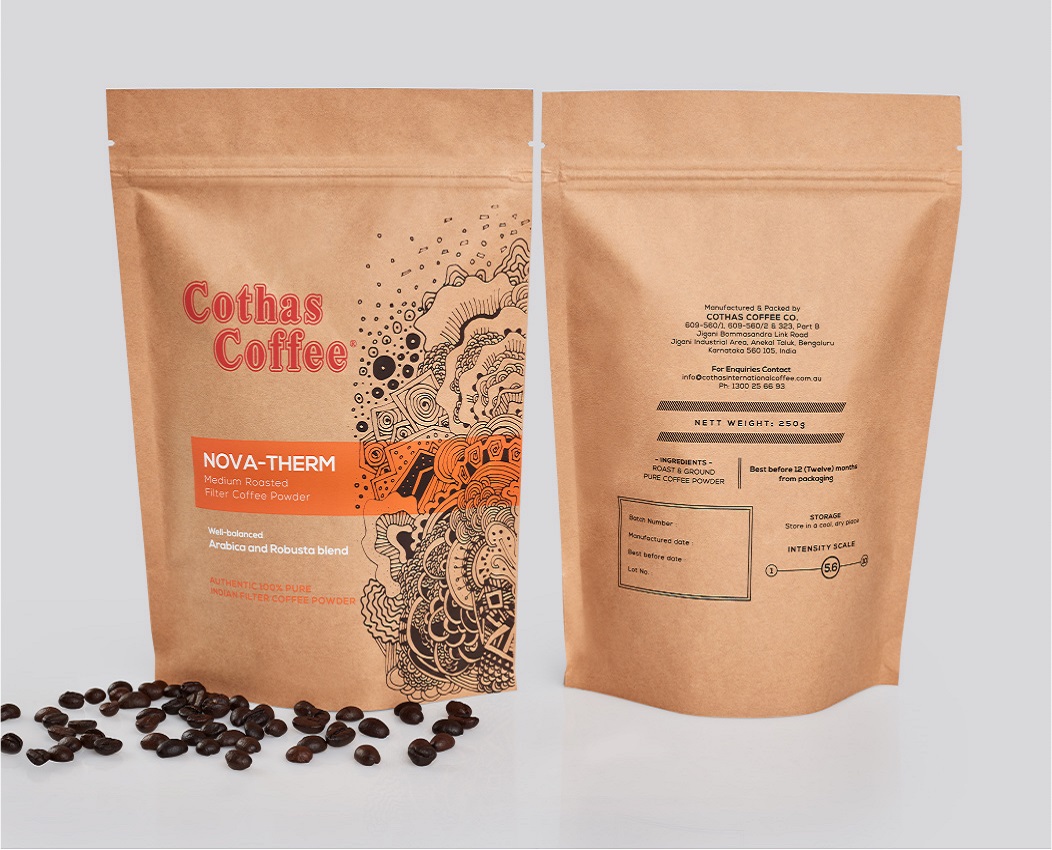 South India's No. 1 authentic filter coffee brand Cothas was ready to make its mark in the hotly contested and progressive Australian market. The packaging design had to appeal to the Aussie sensibilities, while retaining its South Indian identity and charm.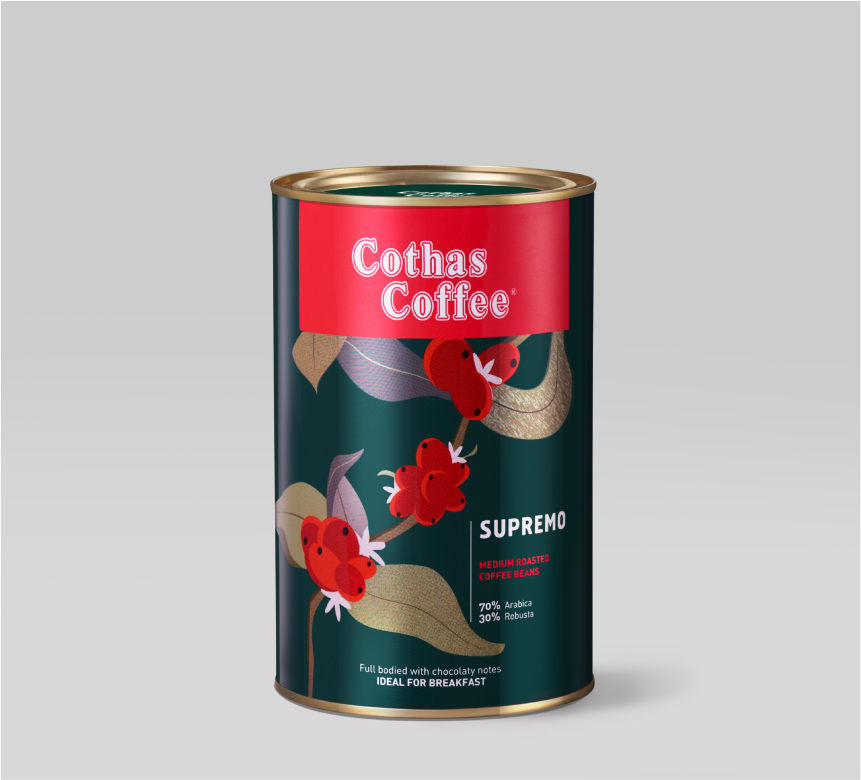 © Copyright 2020 Ivory Spin.